CTV Windsor
Published Tuesday, March 26, 2013 10:46AM EDT
Last Updated Tuesday, March 26, 2013 5:02PM EDT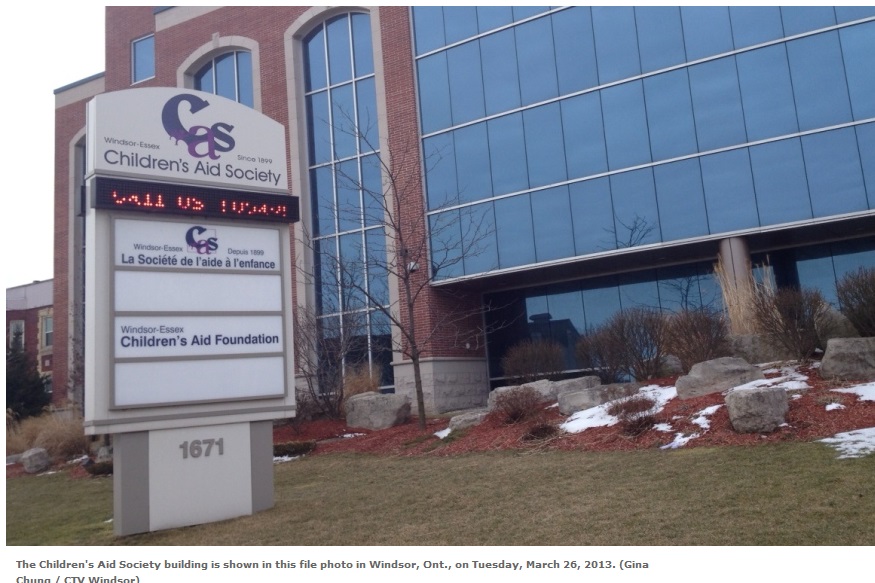 The 18 case aides and family access workers are being terminated due to downsizing at the Windsor-Essex CAS.
"When there isn't enough dollars, we're finding more efficient ways to operate," says CEO of the Children's Aid Society, Bill Bevan.
Cathy Matthe, president of Local 2286 of the Canadian Union of Public Employees, says chronic underfunding is damaging child protection services in Windsor, Essex County and across the province.
"Cutting these vital services to deal with budget shortfalls is really shortchanging the people of Windsor and Essex County, and especially vulnerable children in our community," said Matthe. "Windsor-Essex CAS is saddled with a $4.3 million deficit for 2012-2013, with $1.6 million in historic debt."
Bevan says the cuts are not full-time positions.
"They are temporary, part time, casual employees," says Bevan. "They do not have permanent status with the organization."
Matthe says across the province, there is a $67-million shortfall in funding, and for Windsor that meant getting a line of credit to provide mandated services.
"Underfunding has already had an impact on children, including the loss of services like orthodontics, psychological services, food vouchers and cuts to programs like March break camps and recreational activities," she says.
CUPE represents 350 employees at the agency, including child protection, family well-being, kinship services, public relations, administrative support, and other children and family services workers.
Matthe says the latest round of cuts could be just the beginning, as funding allocations for the next fiscal year have not been announced yet, and any shortfall could mean future layoffs.
CUPE is calling on voters and families to contact the Liberal government, their MPP and the Minister of Children and Youth Services, Teresa Piruzza.
Piruzza says they will be working with CAS over the next few months.
"We will be coming up with a new framework with them that we'll be speaking to them about, and in fact over the last couple of months we've been having discussions with them," says Piruzza.