WELLAND -

At least 20 employees of Family and Children's Services Niagara will be laid off by the end of November when its Welland home for foster children that has operated for nearly 40 years is closed.
The regional adolescent centre will shut its doors Nov. 28, said FACS spokeswoman Anne Godfrey.
About 45 employees will be affected.
"About 20 of those are casual, non-union employees," she said. "They will receive layoff notices."
The other 25 employees are full and part-time employees represented by CUPE local 2328. Godfrey said it's not clear yet how many of those employees will be laid off, due to provisions in their collective agreement.
According to FACS' website, the centre was established in 1976. It's located behind the FACS office at 654 South Pelham Rd. It is a youth home and treatment centre for those youths whose needs cannot be met in a regular foster home.
The centre offers a residential setting in two separate houses, Brant and Merritt. Each has five bedrooms for girls on one level and five for boys on a separate level, a total capacity for 20 youth. Each home has a common dining and living area as well as office space for staff. The centre serves the entire Niagara Region and while most youth will continue to attend their regular schools, there is also a classroom on site, the website said.
Godfrey said it costs FACS about $3 million a year to run the centre. FACS is principally funded by the provincial government to the tune of about $45.8 million annually.
"The centre was closed because it was not financially viable anymore," Godfrey said.
Local 2328 president Kim Kane said the union was caught off guard when FACS announced Wednesday the centre was closing.
"It came as a great shock to everyone," she said. "I am so disappointed that the government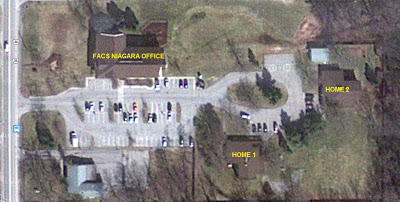 continues to under-fund children's aid societies in Ontario, because that is what has led directly to the decision to close the centre."
Kane said the union is still trying to formulate a response to the announcement.
After the centre closes, the youths who would normally have gone there will be placed elsewhere. Godfrey said FACS works with other service providers around the region, and where youths are placed will depend entirely on the individual needs of each person.
"These are youth who need a little more structure than a regular foster home can provide," Godfrey said. "These are youth with emotional needs, or behavioural needs that foster parents cannot provide."
grant.lafleche@sunmedia.ca
Article Source: http://www.stcatharinesstandard.ca/2013/09/06/facs-to-close-residence-at-least-20-face-layoffs